Rotary-cut veneer – a thin sheet of the wood with the specified thickness and format, which is usually used as a semi-finished product for plywood production. Our company offers beech wood veneer, which has a lot of advantages compared to other hardwood species. Beech veneer has high resistance to damage, beautiful pattern, and is easily machined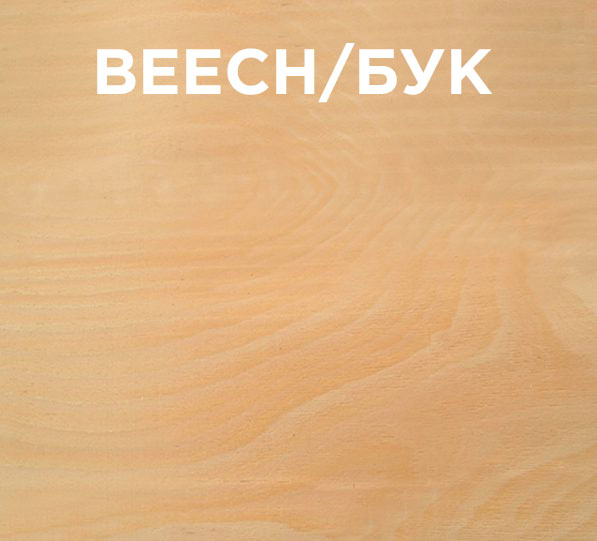 The technology of beech veneer production:
01
Steaming
To give the material the necessary plasticity, round timber is heated under the influence of various temperatures in specials chambers.
02
Peeling
It is a process of peeling the entire log, turning it, while shaving the veneer. The peeling stage itself is a process in which simultaneously with the rotation of the timber, the cutting blade moves in the direction of the center of rotation, which leads to a cut of the wood layer of the required thickness (veneer sheets). This process is the only cutting method that is capable of producing whole piece face veneers.
03
Veneer Drying
To get the moisture out of the veneer.
We offer veneer of the following sizes:
| Thickness | Length | Width |
| --- | --- | --- |
| From 1.0 to 2.0 mm | Up to 2500 mm | Any Dimension |
Veneer Quality Grading: A, B, C, D.( whert "A" is the best class veneer). There is an option to load mixed veneer sorts (A, B, C)